MATERIALS, DESIGN AND DETAILS
Materials – Unique materials, for unique dreams!
Since TUCO™ toys are designed to last, we produce them with high-quality wood panels, using marine plywood panels for outdoor playhouses. This type of plywood is among the most high-quality and durable wood-based materials; in fact, due to its characteristics that make it particularly resistant to moisture and salinity it is commonly used in the boating industry.

If an outdoor playhouse needs to last, it has to be built with the best materials.
The supporting structure is built with 4 x 4 cm fir strips to give the TUCO ™ house great resistance.
The corners are rounded to guarantee a high level of safety while playing.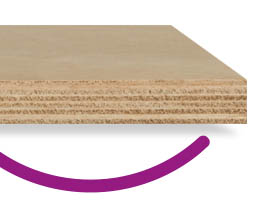 We make the walls in okumè marine plywood, a high quality wood that is considered the most water-repellent of all.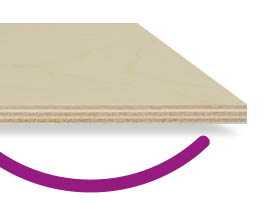 All the accessories and decorative parts are made in birch multilayer plywood: a light-coloured wood extremely resistant and durable.
TUCO™ is a toy for children and the world's future belongs to them. For this reason we pay a lot attention to eco-sustainability.
We select materials and woods deriving from forests that are managed in a sustainable way for the environment, the society and the economy.
DETAILS
that make the difference (and the safety)

TUCO playhouses are toys conceived for our children's fun.
We want them to be durable and as safe as possible, for this reason we pay attention to details.
We are parents too and we are fully aware of how important it is to know that our children are playing in a place conceived for their safety.
No corners or angles!
We chamfed all corners and sides to guarantee safety.
We have rounded all corners and sides of the roof, to ensure safety even outside.
The roof is already glazed and treated to withstand the elements. The TUCO have a beautiful bright red roof, like the houses of dreams.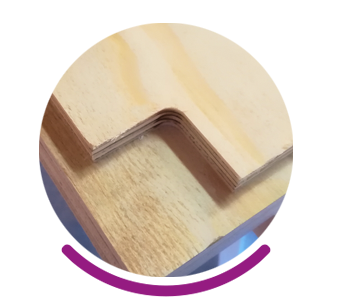 To simplify assembly, the floor has interlocking cuts and we have made a video that will guide you step by step.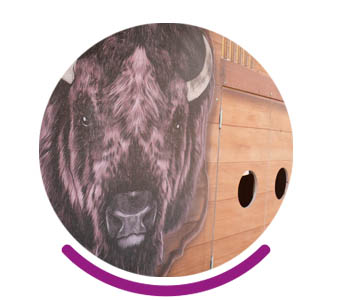 Printed on wood
No stickers! We print wood directly. High quality for a great effect, durable throughout time.
The wood is already treated. Zero effort and no difficulties searching for the correct impregnating agent. TUCO toys are treated with professional products and paints. The TUCO™ are treated with ADLER products and paints. European leader in professional painting cycles.